Our use case is to detach a file from a richtext item, edit it in another iOS application (e.g. Word / Excel) and then reattach it again.
This is possible by leveraging the filesystem APIs that iOS provides, e.g. file pickers to load and save files to iCloud Drive, Google Drive or other extensible file providers.
The current attach functionality in the app only lets us take a photo or import one from the photo library.
This should be extended, so that the user is asked whether he wants to take a photo, insert one from the photo library or insert a file. For the latter, display the standard iOS file picker.
Storing files from richtext to disk already seems to be designed, but does not work yet. When you click on a file and select "open" the standard iOS action sheet is displayed.
Clicking on "Save to files" currently does nothing. This bug has been reported in the beta forum.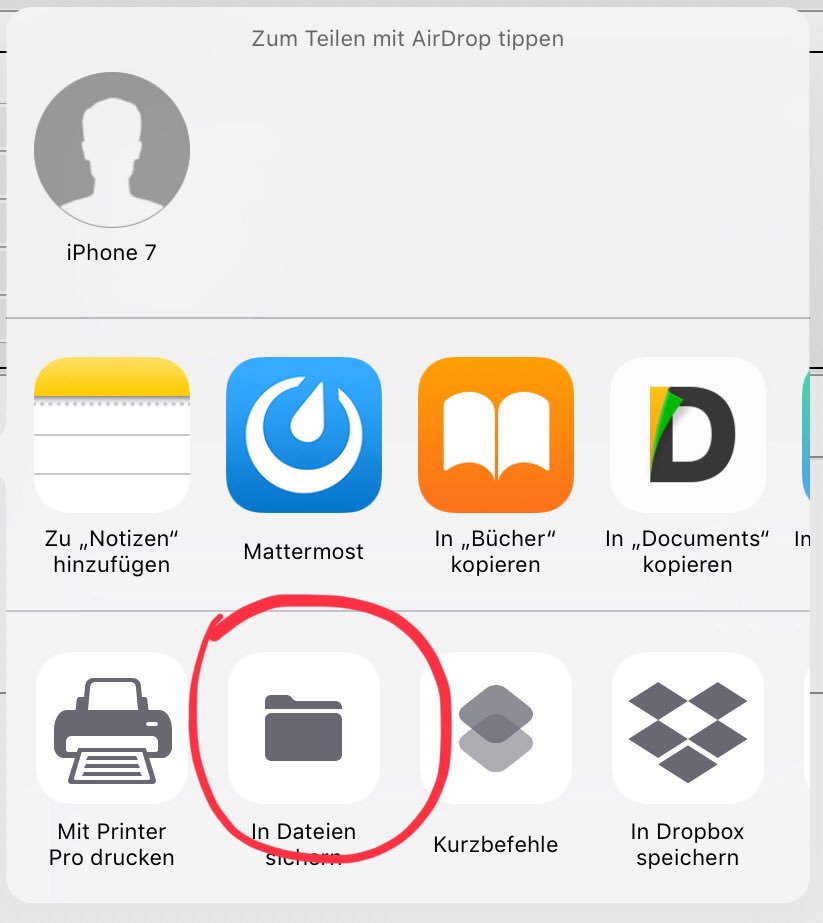 Karsten Lehmann, Mindoo GmbH